MORGAN DAVIES
Morgan is a professional triathlete from Porthcawl, South Wales. With a background in draft legal racing, he has represented Great Britain at the World Champs as a Junior, and European Champs as an U23 & Senior Elite. International results include 2 Continental Cup victories and a World Cup 8th place finish. 
JOSH LEWIS
Josh is an experienced athlete having competed in competitions globally on the ITU circuit and the Commonwealth Games in 2018. Josh has recently been competing in PTO races, as well as a recent win at Outlaw Nottingham Half, and has also recently qualified for the Commonwealth Games again in 2022.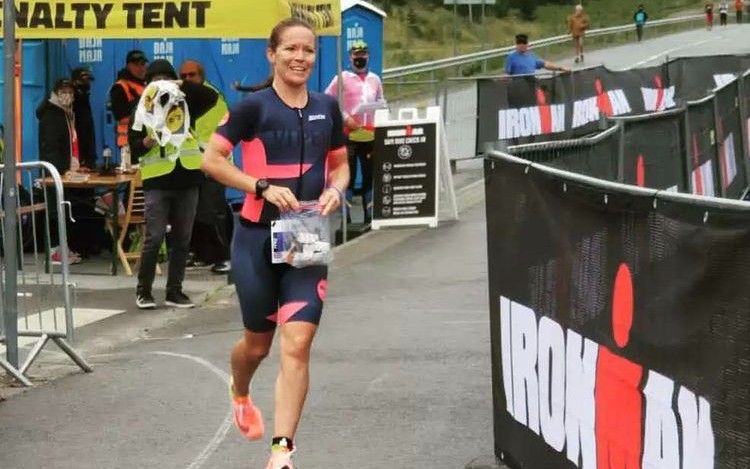 TARA GROSVENOR
Tara is a professional triathlete who is now based in South Devon; qualifying for her professional license after winning 4 International Ironman and Challenge branded Age Group races in 2018/19. Tara prefers Iron distance racing, with all professional Iron distance races to date with Top 10 placings; Roth, IM Tulsa and Finland.
VICTORIA GUTHRIE
Victoria is a marathon runner by trade who has only recently taken up triathlon, with IronMan UK on the 2018 race calender. She is also an ambassador for Tri365, a global network for triathletes
COLIN IRVING
Colin started triathlon back in 1995 when he completed the first ever London Triathlon. He has since become a multiple IronMan Finisher with Lanzarote (x3), France, Wales, UK and Florida under his belt! 2020 saw travel and IM plans binned, so his aim for 2021 will be Lanzarote and Tenby, and hopefully working hard towards the ultimate trip to Kona! 
DAVID COLE
David is an 'Ironman' triathlete and has qualified to race in the Ironman World Championships in Hawaii, Kona 2021, having qualified in Shanghai, China. He also won the European Age Group Duathlon gold medal in Kalkar, Germany and raced at the 70.3 World Champs in Nice 2019. He has an Ironman PB of 9.30 and a 70.3 PB of 4.08, with more in the tank…
EMMA AUSTIN
Emma only took up triathlon in 2017 having previously competed as a swimmer, but very quickly qualified to represent GB in 2019, and in that same year became Under 20's European Sprint Triathlon Champion
IAN ORME
Ian is based in Abu Dhabi and has been involved in triathlons since 2012. He has qualified for 3 x Ironman 70.3 World Championships whilst also representing GBR on a number of occasions as an Age Group athlete. He represents his Aberdeenshire hometown club called "TrYthan".  Ian aims to qualify for Kona and, with no lack of love for sport, wants to continue to encourage the development of triathlon & healthy lifestyle
LARA THOMAS
Lara grew up competing as a track athlete at a high level however after difficulties with injury and illness she took up cycling, where she focused on crit racing, time trials, cyclocross and MTB XC. Last year she made the decision that she wanted to compete in an Ironman and so signed up for IM Finland in August 2021. She did manage to race once in 2020 over Olympic Distance and in doing so managed to get selected for the GB AG European Cross Triathlon in September. Her main focus for the year will be building up to Finland with some Olympic and 70.3 events along the way, however she still wants to get involved in some local and regional TTs.
RACHEL BROWN
Rachel is a duathlete based in Cumbria, and is the 2021 English Duathlon Champion.  Rachel has her sights set on an elite qualification for the ITU World Duathlon Championships.  She is also aiming to continue to improve on her cycling by taking part in some local TT events.
GLP Race Team
Rolling into their 2nd year of competitive riding, CES Sport will once again be sponsoring the GLP Race Team and their elite rider, Michael Butler.
ProNoctis - Redchilli - Kjeldsen Race Team
A UK based women's road team competing in the National Road and Circuit Series, Women's Team Cup and the televised Tour Series as well as selected E-Racing events 
The six rider team of 
Amy Gornall, Charlotte Berry, Corinne Side, Mille Skinner, Poppy Thompson & Sam Fawcett
 is 
managed by Rick Lister who has chosen a mixture of youth and experience for the new team.
The team will compete on the new RedChilli WR1 Women's Specific frame, with Schwalbe Pro One Tubless tyres fitted to CES RC38 Wheels to give us the perfect package
Directions For Men Race Team
Directions Racing Men's cycling team are riding to raise awareness for Men's Mental Heath under Directions 4 Men.
They aim to raise awareness to help D4M gain a larger following so more men can open up about mental health.
They will be doing many charity events this year to help raise fund and all racing and training camps will be to spread the message and help those that need it.
There are 15 riders in the team made up of Soldiers, Veterans, Chaplains, Emergency Services personel.