DAVID COLE
David is an 'Ironman' triathlete and has qualified to race in the Ironman World Championships in Hawaii, Kona 2021, having qualified in Shanghai, China. He also won the European Age Group Duathlon gold medal in Kalkar, Germany and raced at the 70.3 World Champs in Nice 2019. He has an Ironman PB of 9.30 and a 70.3 PB of 4.08, with more in the tank…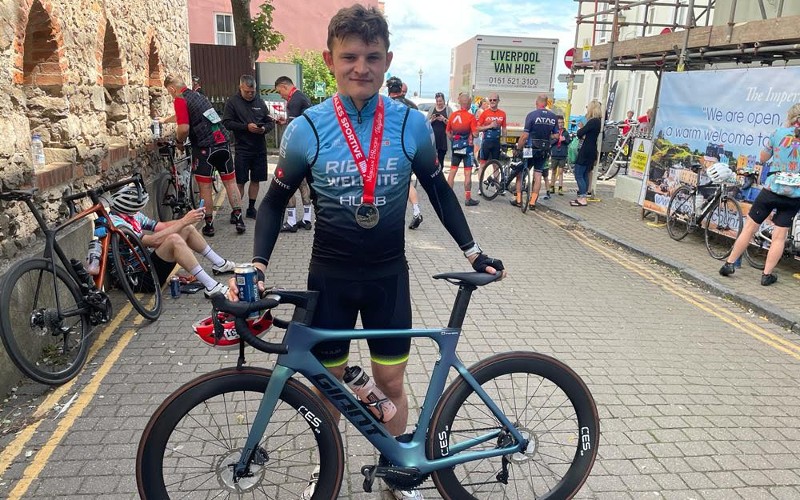 MORGAN WATTS
Morgan has represented Wales at the British Youth and Junior Triathlon Super Series since 2019 currently competing as a Junior in this years series.
In addition to Triathlon Morgan is a Welsh National's Swimmer for 200m & 1500m,
Welsh Colleges Cross Country athlete 2022 and a British open water swimmer (2021)
Morgan is currently a Welsh Triathlon Academy athlete
CARYS MAI HUGHES
Carys, Wales' 2022 Triathlon Bombshell!
Recently breaking into the triathlon scene, qualifying for the Ironman 70.3 World Championships in her first ever Ironman, and stepping away from full time work to pursue full time triathlon. Surrounded by a team of world class coaches, her journey is one to watch this year with an exciting and ambitious 2022 race calendar. She plans to propel to pro status, challenging the status quo of female triathlon!
LARA THOMAS
Lara started competing in triathlon in 2020, during her first season she was able to gain selection to represent GB AG in cross triathlon and duathlon. She completed her first ironman distance triathlon in 2021 finishing 6th in IM Tallinn which added to previous podium place finishes at Outlaw 70.3. Without a doubt the bike is her strongest leg and she enjoys being competitive in TTs from 10-100 miles. Next season her aim is to build on her first IM by competing in IM Frankfurt as well as hoping to challenge PBs and performances over all TT distances.
RACHEL BROWN
Rachel is a duathlete based in Cumbria, and is the 2021 English Duathlon Champion.  Rachel has her sights set on an elite qualification for the ITU World Duathlon Championships.  She is also aiming to continue to improve on her cycling by taking part in some local TT events.
DAVID PRITCHARD
David has never won a bike race in his life but has always ridden his bike in his beloved Yorkshire. David is an experienced cyclist who had competed in road, cross and mtb. Cycling today is much more about keeping fit, fun, coffee and undertaking challenges like Roubaix, Flanders, Alpine climbs and the C2C. 
ZOË WESTERMAN
Zoë is a qualified British Cycling Coach, has a degree in Sport Science and works as a cycling development officer. She was named in Cycling UKs 100 Women in Cycling in 2018, for her work in encouraging others to get into the sport and for the events she organises through her own business. 
Originally from Tenby, Pembrokeshire, Zoë is now based in Yorkshire. 
CX Cartel Race Team
Rolling into their 2nd year of competitive riding, CES Sport will once again be sponsoring the GLP Race Team and their elite rider, Michael Butler.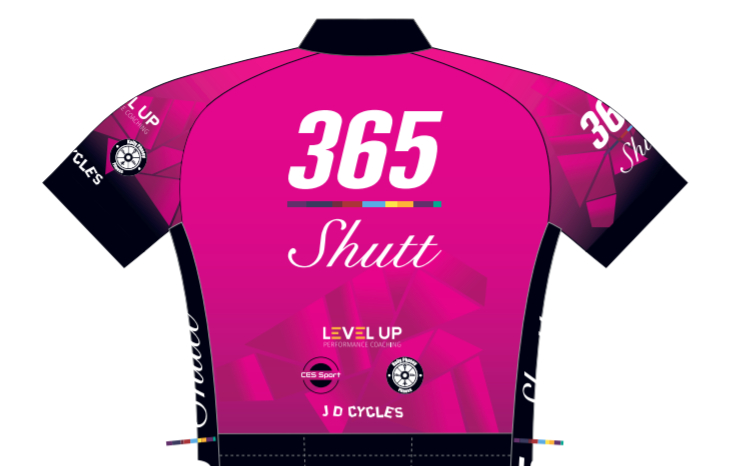 365 Shutt
365-Shutt are a new team to proudly be supported by CES Sport. Carl (Team Director) and Tom (DS) set the team up with 2 things in mind, racing bikes and having fun doing it. They're a team based in the West Midlands and have ambitions to showcase themelves and their sponsors in many different disciplines from road and criterium racing to cyclocross, sportive and charity events. They're still a small team but they have big ambitions over the coming years, so keep an eye out for them!
ProNoctis - Rotor - Redchilli Race Team
A UK based women's road team competing in the National Road and Circuit Series, Women's Team Cup and the televised Tour Series as well as selected E-Racing events 
The six rider team of 
Amy Gornall, Charlotte Berry, Corinne Side, Mille Skinner, Poppy Thompson & Sam Fawcett
 is 
managed by Rick Lister who has chosen a mixture of youth and experience for the new team.
The team will compete on the new RedChilli WR1 Women's Specific frame, with Schwalbe Pro One Tubless tyres fitted to CES RC38 Wheels to give us the perfect package
Directions For Men Race Team
Directions Racing Men's cycling team are riding to raise awareness for Men's Mental Heath under Directions 4 Men.
They aim to raise awareness to help D4M gain a larger following so more men can open up about mental health.
They will be doing many charity events this year to help raise fund and all racing and training camps will be to spread the message and help those that need it.
There are 15 riders in the team made up of Soldiers, Veterans, Chaplains, Emergency Services personel.